Trophy Club Tree Service, Tree Trimming & Tree Removal
A. Matt Tree Service is the number one choice for quality tree services for Trophy Club, TX and the surrounding areas. Our tree care specialists are not only certified but also insured for both residential and commercial tree services. We also provide swimming pool demolition and fill dirt services. For a free estimate and same-day service, give us a call today. With over a decade in the business, we have all the knowledge, skill, and quality products to ensure the job is done properly!
City
Trophy Club, TX is part of the Dallas-Fort Worth metroplex. The affluent suburb is built around a beautiful golf course, and The Trophy Club Country Club has miles of beautiful parks, golf courses, and pathways. Trophy Club is located in both Tarrant and Denton counties. Trophy Club, TX is home to many commercial businesses and residential areas. A. Matt Tree Service is proud to provide tree care, tree
services, demo, and dirt fill services to Trophy Club. If you live in the area, give us a call for a free estimate. Our tree specialists also provide same-day services for your convenience.
Tree Services
A. Matt Tree Service isn't your regular tree service. Our team of tree care specialists provides excellent tree services to all of Trophy Club. From tree removal to tree pruning and emergency services, we provide it all. Our professionals have the proper equipment and skill for hazardous tree removal, storm damages, and tree care.
Below are some of the great tree services we provide:
Hazardous Tree Removal
Storm Damaged Tree Removal
Emergency Tree Services
Tree Topping
Tree Shaping
Stump Removal and Grinding
Tree Pruning
Top Soil and Mulch Care
Landscape Installation
Tree Evaluation and Maintenance Services
We provide the above services to both residential and commercial properties. For more information or to schedule an appointment, give us a call!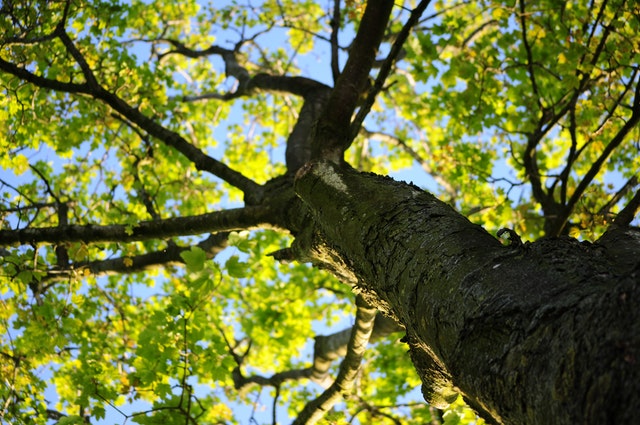 Tree Care
Tree care is an important part of your trees' health. Without the proper tree care services, your trees will become diseased or unhealthy. A. Matt Tree Service is happy to provide Trophy Club, TX and the neighboring cities with a wide-range of tree care services. Trees need to be pruned to ensure they grow properly and get the right amount of rain and sun. An overgrown tree does not receive the right amount
of rain and sun, this causes limbs to die. Tree pruning is also important to prevent storm damages. Spraying your trees can stop insect infestation and prevent tree diseases. If your tree is looking unhealthy, it is crucial to call a certified tree care specialist. They will be able to evaluate your trees and determine the best plan of action.
Swimming Pool Demo & Dirt Fill
A. Matt Tree Service now provides the Trophy Club and surrounding areas with swimming pool removal and dirt fill services. Our team is fully licensed and insured for commercial and residential swimming pool demolition. Not everyone wants a swimming pool in their backyard. Luckily our demolition and dirt fill team are here for you. We will not only remove the pool and dispose of the debris, but we will fill the giant hole that is left behind to ensure your yard looks beautiful.
Summary
A. Matt Tree Service is the premier choice for quality tree care services for the Trophy Club, TX area. We take pride in each job and genuinely care about the trees on your property. From tree removal to tree care, we guarantee satisfaction. Our team also provides landscape installation, swimming pool demolition, and removal. We provide same-day tree services at a fair price. Our tree care specialists also provide emergency tree services. If you need any tree related service, fill out our form or give us a call today!